The entry support to Japanese market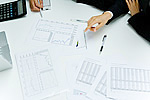 After understanding the target of your product, we will analyze, investigate into a Japanese market. (with cooperation of sales section and quality evaluation section)
It is possible for the customer who is planning the introduction of the product to a Japanese market to use our sales section.
Option: It is also possible to execute the marketing research of your product, the pre-sales, and the selling activity by our original sales operation.
Our company will take charge of the branch office function even if your company doesn't establish the field office in Japan. (You can decide that after our operation. )

Cost Reduction
The entry support to Japanese market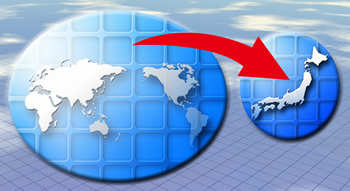 Japanese market is very inviting, howwver, your company suddenly establishes the overseas the branch office, an initial investment risk is high.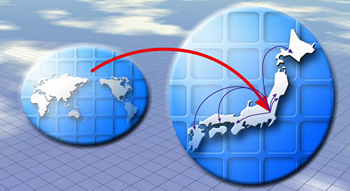 Your company can develop the business speedily and low-cost without establishing a Japanese field office by using the our business support service.
Marketing: The business support is executed to an overseas customer.