Importance of Software Quality Evaluation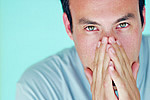 The software in recent years is being made to the multifunction and becomes "Complexity" and "Enlarged" because of diversification of the user needs. Moreover, for the product launch of a new product is sped up and the development period shortens by competing intensification in the market in each manufacturer, there is a case shipped with serious trouble (bug) lurks, too. It causes the generation of a large cost by the recall, and the shake of trust and the management of the manufacturer. There are a lot of manufacturers that have taken the quality evaluation process so that the problems should not happen, but it is not effective of an original evaluation becouse It is easy to become an evaluation biased by all means if the development member does the evaluation work. Then, the third party's verification and evaluation by the verification specialist are greatly closed up now.
Necessity of third party verification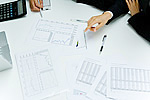 Evaluation and the verification process often simplify by the member who has taken charge of development up to now for the reasons "Budget shortfall", "time deficit" and so on.In this case, it becomes evaluation work biased by all means, and there is case where the quality falls a lot. Recently, The number of cases to consign the evaluation test and the verification work to an external enterprise has increased from such a situation recently from such a situation.It is a so-called third party verification. We not only do a mere confirming the operation but also make the test case from userview,and as a result, we verify whether it is a product that can be put out to the world, and to agree with the development requirement.For protection of product quality we will help our customer from the test design and plan to the conducting of the examination and for delivery of quality verification result.
Quality technology of Japan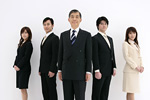 In Japan importance to the quality control has been being recognized on the development site up to now, and the quality control is established partially of the development process. This background is connected with the goodness of the quality of today's made-in-Japan product. We think that it understands the goodness of the quality of Japanese products for everybody all over the world.Our company values the quality rating of software in such a business environment, and, up to now, has developed our business. We will make good use of our evaluation and knowhow of the verification, and provide service as a business partner in the world.